Well, four years and a half into this- I think it's time to update the format and edit the intro a bit- Wouldn't you agree? In these Lesbian streets I answer to EeJay… Is that what my Mother named me? Nah, you mad? I am not only a card carrying Lesbian I am the (self-appointed) Lesbian Liaison. Not only am I enthusiastically Sapphic… I curse and drink frequently (white wines, bubbly and whiskey) and I'm very passionate about God. I am a Chai Tea aficionada who takes joy in tea time, Lattes made with Cuban coffee are also my jam and cooking is one of my many talents.
I am a recovering undercover over-lover. I thought romance and love were worth the incidental pain and distraction. I even dubbed myself the HopeFUL Romantic as I thought hopeLESS was a word that had no business anywhere near romantic. As of recent I've realized love and romance will come when I don't expect or look for it. For me Love has been a distraction that has resulted in what felt like personal atomic warfare. Sure it resulted in amusing posts and lessons… but with hindsight being 20/20 the risk wasn't worth the reward. Will I run from love? Nah. I however have no intention on looking for it. I mean- companionship is (still) the shit- ya girl just needs to work out some details.
I am the curator of an event called SLAY. As of now SLAY lives in Atlanta (stay tuned) it's a formula that is so sickening, pure, and full of good energy that Promoters here, and in other states and cities have tried to recreate the SLAY feel. I have legitimately turned my birthday into a lifestyle. SLAY is a chief reason (among others) I'm not looking to be in a relationship… I've yet to entertain a woman who can handle SLAY's stresses and demands while being a D.A.B (down ass bitch)
I've taken away some unfruitful sections on Little Miss Lesbo (LML) and added some new categories in hopes to encourage regular posting…and to provide a better rounded experience. I'm randomly into hella shit that I've never really shared on here such as: Natural Hair, DiY projects, random hangouts, occasional snapstories and what it is that makes me-ME (intro Side B)
Most of my passions are short-lived and wavering- this is a good one so Imma keep it going. My punctuation is all over the place not because I don't know any better- but because it will help you read in the cadence in which I speak… I truly hope my blog is enjoyable and hell, maybe even helpful to you… if not, I mean…whatev.
I can't promise everything on here will be 100% accurate but it will be totally how I see it.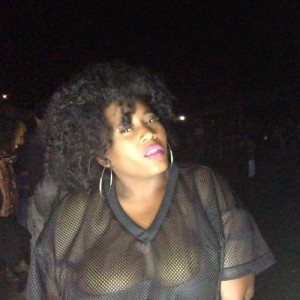 who I am expressed through song