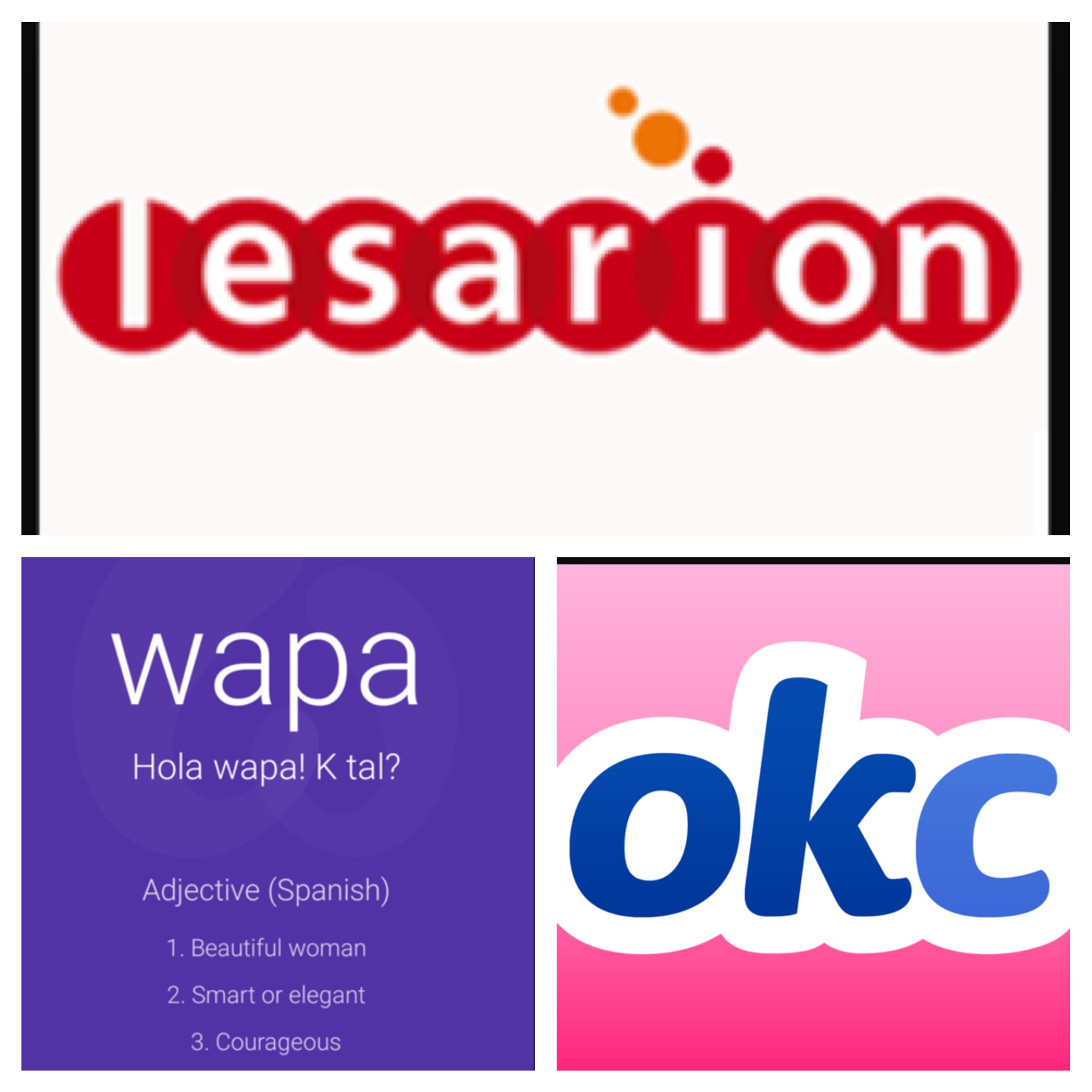 e-dating or whateva
I've been pretty much single since November 2013. I mean have I been dating here and there but no one has been my official "Little Miss". Sorta early in my single life after consulting my then turn up twin Supe in regards to my romantic boredom and how Little Miss Lesbo would dry up with no new Little Misses I decided to sign up for an online lesbian dating app called Brenda (now called Wapa). I mean, what could be the worst thing to happen? I meet some absolute wacko people what would make for good blogging?!  Wapa asks you a couple of questions (in my opinion not enough) and primarily just finds women close to you and lets you browse through countless pictures of pretty bland (both visually and conversationally) women. I met one cool girl on there she was like minded and super supportive which was cool. Wapa became a snooze pretty quickly.
At the suggestion of Little Miss Better Late Than Never I joined OKCupid (OKC), which is a dating app that allows people regardless of sexual orientation to meet, she said they had a pretty good compatibility quiz and wanted to see how our compatibility fared. According to OKC we had a compatibility of 95% according to the universe we were like 14% compatible. Little Miss better Late than Never and I didn't work out and I kept OKC again cause I thought It might eventually lead to a post or perhaps a romantic spark. Now OKC has led to more conversations and dates than any other app. I think OKC asks more questions that will lead to finding out if it's worth messaging someone. With that said   until as of very recent it hasn't led to many people who can keep my attention past coffee, dinner, or a random trip to a Korean Spa. I met a couple of women who were very nice but a bit too eager for me and perhaps couldn't handle my strong personality or my current outlook on dating.
I was on the verge of deleting these apps because I had absolutely nothing to say about my experiences- NOTHING be it good or bad I was quite indifferent. Then enters this delightful whole (meaning complete) ass woman. She is super new and I will talk about her soon considering she sticks around. Just know I enjoy her, she is CREATIVE as shit, kind, makes me smile, has done the inner work so she understand my journey. We can talk Maryland riots and the current state of Black America, sip tea/coffee, burn frankincense, PRAY TOGETHER and then talk arbitrary shit celeb gossip all in one day. I enjoy her company very much and even if things don't remain romantic I think we could be friends. I like the way her sweet lovely hands grab on my ass.  As of right now we are keeping it "light and sweet" as she puts it, so, I'm not going to give her a Little Miss pseudonym. Instead I will call her YES.
Why did I write this post? To let yall know that sometimes you gotta look outside of the box to broaden your dating pool! Let me tell y'all this… for me personally the club has NEVER really been an ideal meeting ground; and the women in church have more issues than a little bit so with a little patience it looks like this might pay off.
The Hopeful romantic
Eejay
TRY THESE  ONLINE DATING APPS if you feel like it… I mean I did.
WAPA, OKCUPID, lesarion (all on iphone for sure I dunno about other phones)
No sponsorships just thought I'd help y'all out
You May Also Like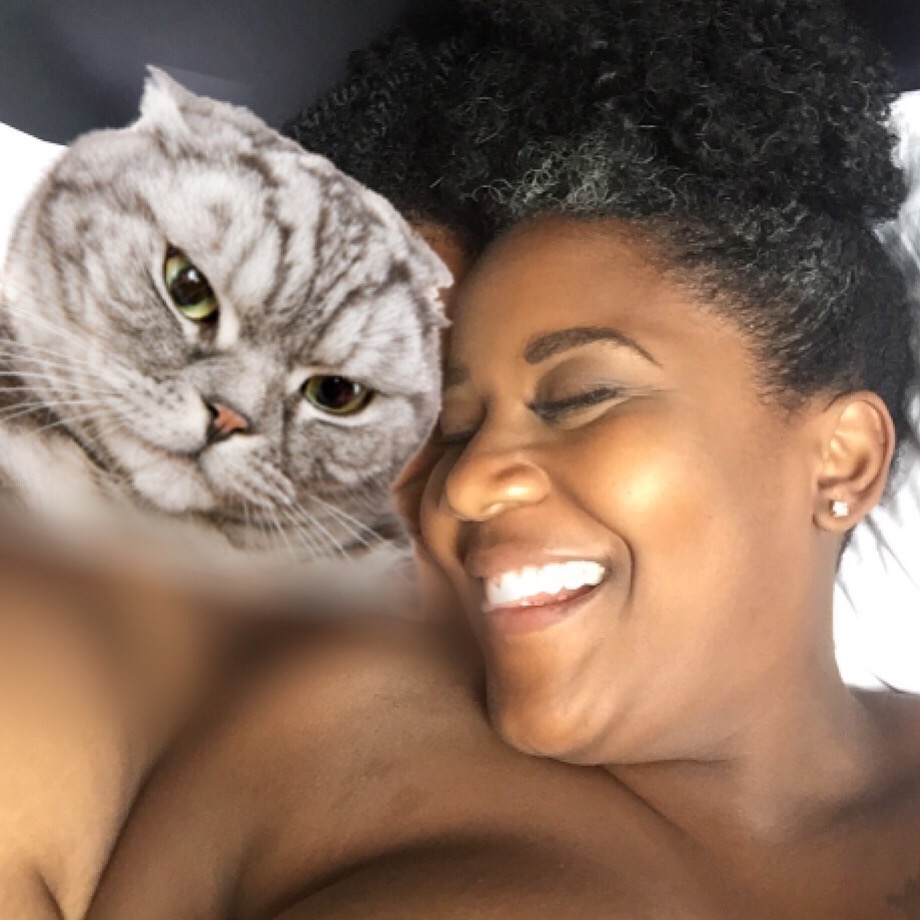 August 12, 2015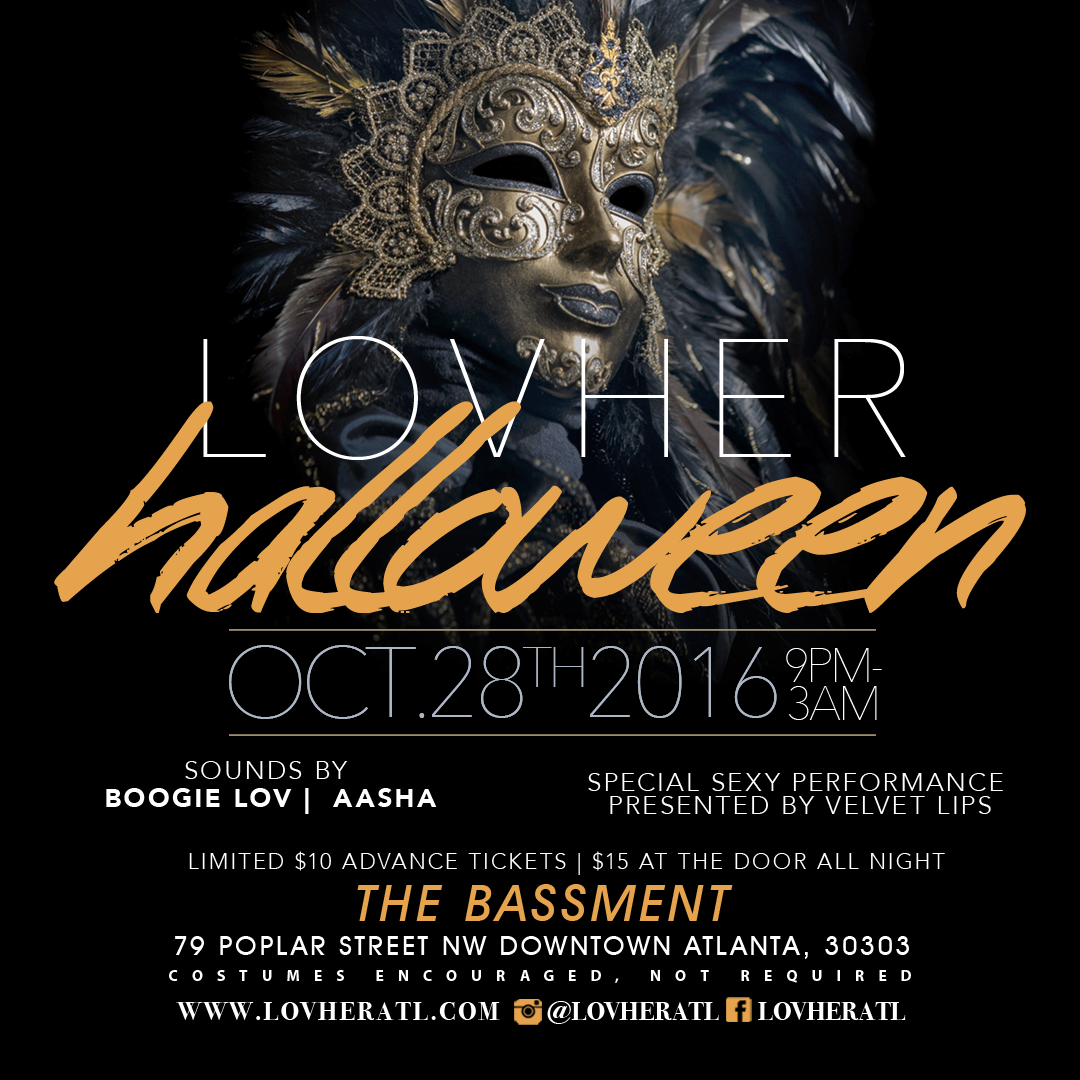 October 25, 2016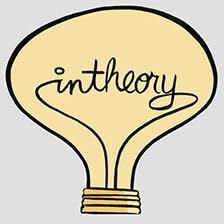 October 28, 2015