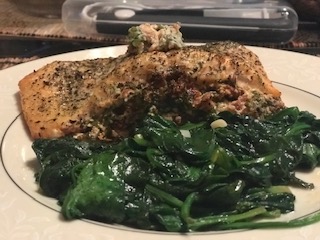 Stuffed Salmon
I thoroughly enjoy stuffing things- it's visually impressive and it's layers on the palate with minimal work. I promise it's easy and yumm AF! I served this with lightly sauteed garlic spinach. There's no need for salt because the goat cheese, bacon, and sun-dried tomato have it. I'm a fan- you should be too ????
Ingredients
2 0.50 lb salmon filets (skin on)
1 cup arugula
5 strips of bacon
4 oz goat cheese (sub with cream cheese if you MUST)
jarred sun dried tomatoes (3 whole)
dried basil and dill
black pepper
Bake your bacon until no longer limp (but not crispy)
while bacon is baking.. make the stuffing
dice up sundried tomatoes

mix with goat cheese dash in dried seasonings

rough chop arugula

pour in about 1/2 of the

hot

bacon drippings over arugula (will wilt down the arugula)

promptly mix the arugula and dripping mix into cheese (the warmth makes it easier)

add a tsp of the oil from the sun dried tomatoes into the mixture (for flavor, trust!)

julienne (thinly slice) the bacon and mix it in with the arugula, tomato goat cheese mixture. stir after each slice
lets stuff that thang!
on the widest side of the salmon filet carefully slice a pocket into the flesh along the length of the filet

pour about 1/8 cup of Chardonnay into the remaining bacon drippings

dip salmon into wine/dripping mixture

generously stuff cheese mixture into the pocket (generous, not overstuffed)

season top of fish with dried basil, dill and black pepper (careful to be liberal without over seasoning)
BAKE 30 MIN!
take out and top with the cheese mixture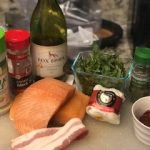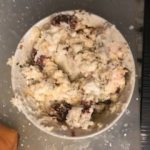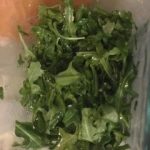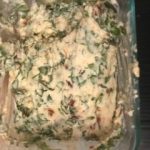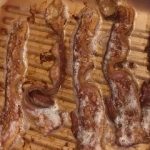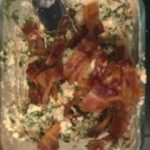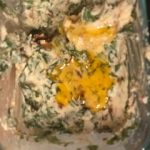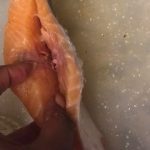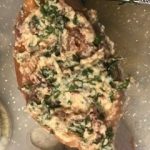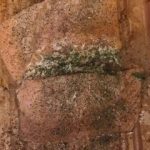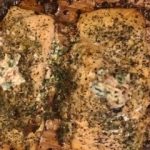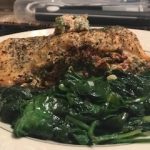 You May Also Like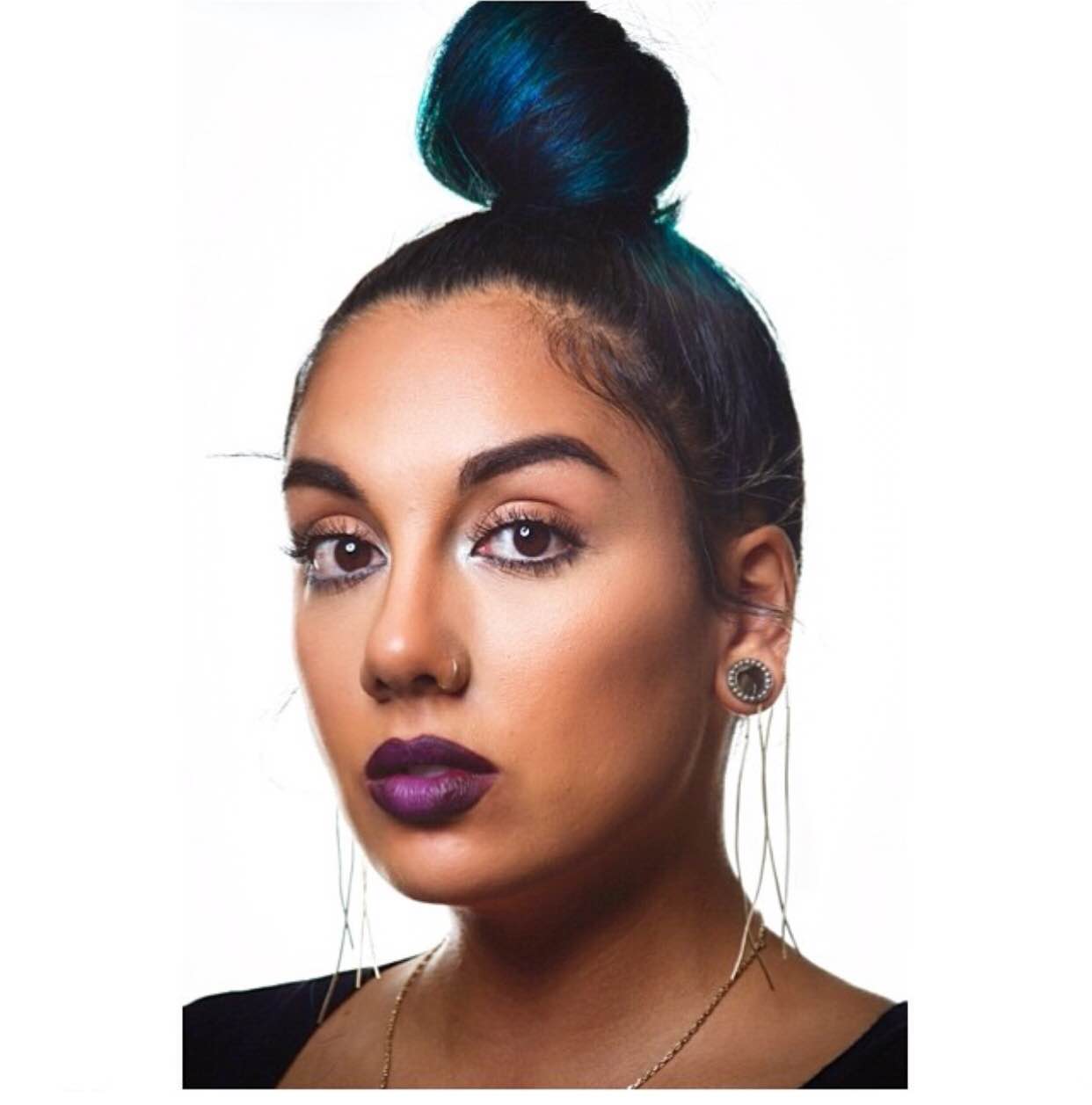 October 16, 2015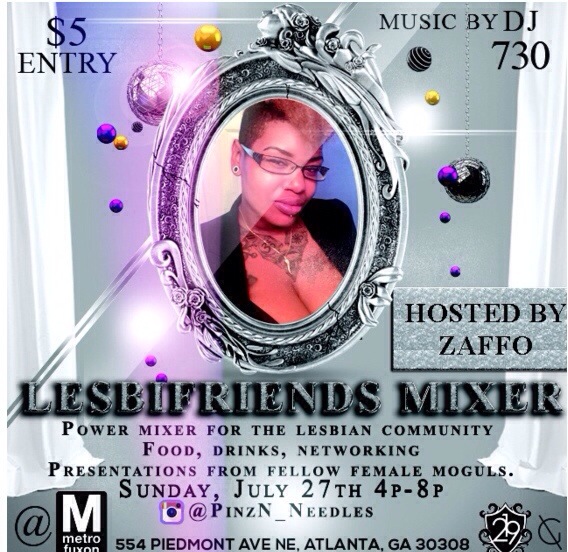 July 24, 2014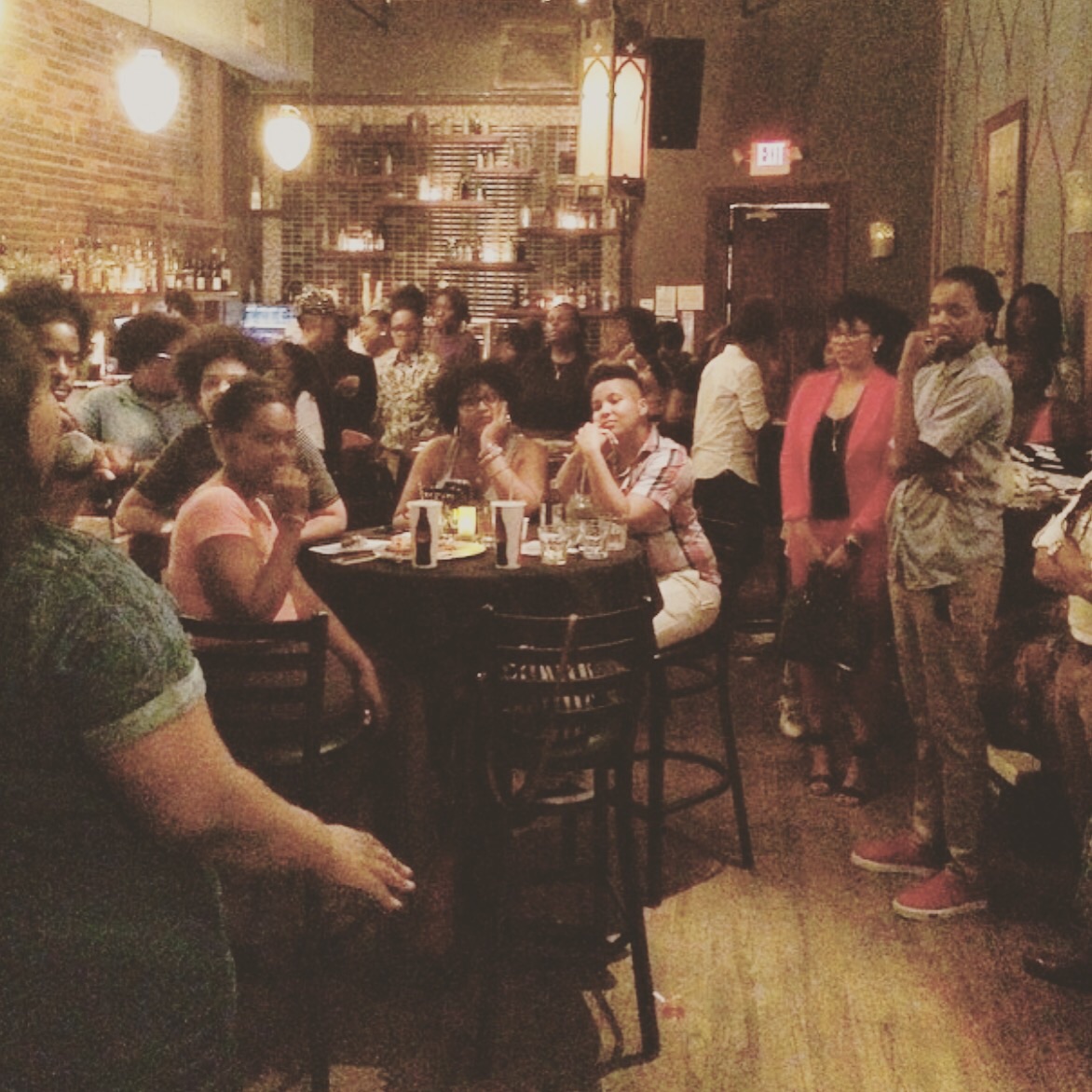 June 12, 2015